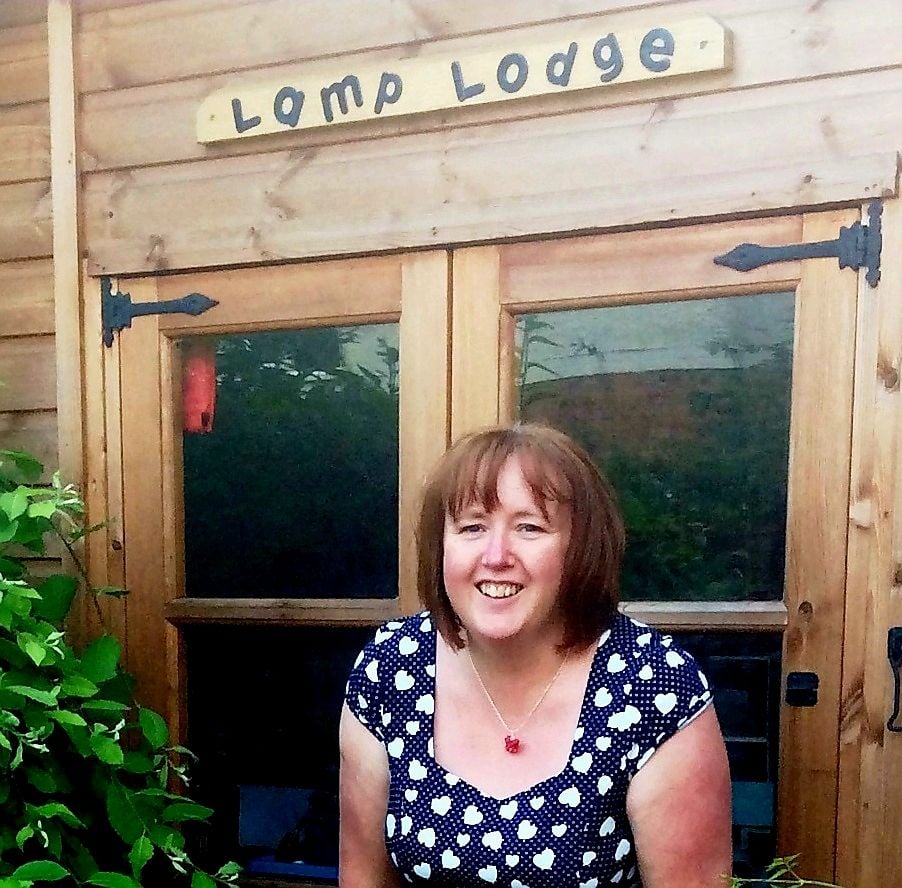 Welcome. Thank you for calling into my website and taking the time to come and find out a little bit more! My name is Trudi and all the items in my shop have been lovingly hand crafted by me! (or are made to order by me!)
My beads are made using a traditional lampwork method where the glass is melted in a very hot flame, hand shaped while still hot before going into a warm kiln. The kiln is digitally controlled, and anneals the beads which eliminates stress and makes them stronger. All my beads are all cleaned so that they arrive with you ready to use!! This is the difference between buying artisan beads and mass produced ones, when you see them, you can see the quality. See here for an example of the difference Example
When I started out, it was born of a desire to create something different, something special. Once you have that you can't help but share that creation ... I wanted other people to love my work as much as I do. I had no idea where it would take me, or that it would change my life in the way it has. I feel a part of something very special, through the firm friendships formed, and being part of communities such as GBUK & Lampwork Bazaar. Over time I've learnt to embrace new ideas and the value of sharing. I love to see how my beads are used, they inspire me to revisit designs and make changes. By listening to my customers and editors I have created new ideas, written tutorials and started to teach. It's a circle that keeps giving and growing.
I find that the only limit to working with glass is my imagination .... there is no typical lampwork bead or fuse piece. Transparent pieces are exciting as they can show depth of colour, and simple facets allow the light to bounce through and reflect giving off different dimensions. When combined with opaque glass, the effects are intensified to a different level. Some of the glass I use have special properties that create special relations and effects .... did you know that some purples can colour shift under different light sources. Other materials I use include goldstone and dichroic for sparkle, frit (crushed glass pieces) for added colour and effect along with copper, silver, gold an palladium to name but a few.
I want to stir the emotion of my customers by using specially crafted pieces so that they can create their own inspired designs.
My family play a big part in my venture ... they support me emotionally and enable my visions with words of support and encouragement. My first "studio" was a bench in one of my Dad's draughty sheds (I needed nerves of steel in winter!) and it wasn't long before I took over the whole shed. I now work in specially built " Lamp Lodge", thank you Dad for the name an the sign. My uncle and my cousin put in the insulation and built the internal walls and benches (we used recycled wood to make the supports). Since I have been full time, I have been re-designing the space to give me defined work areas and to make best use of the space, and I just love it.
Glittering Prize - where did it come from?? I'm a child of the 80's, and am a Simple Minds fan - and the name comes from one of their tracks, which I thought was quite fitting!
I am a proud member of both SRA (D62) (an independent organisation that verifies that I make my own beads www.self-representing-artist.com/), and GBUK supporting lampworkers around the world!
Want to be among the first to hear about new work and get details on exclusive special offers .. sign up to my mailing list (I promise not to bombard you!) Newsletter sign up
Thank you for stopping by
Trudi x